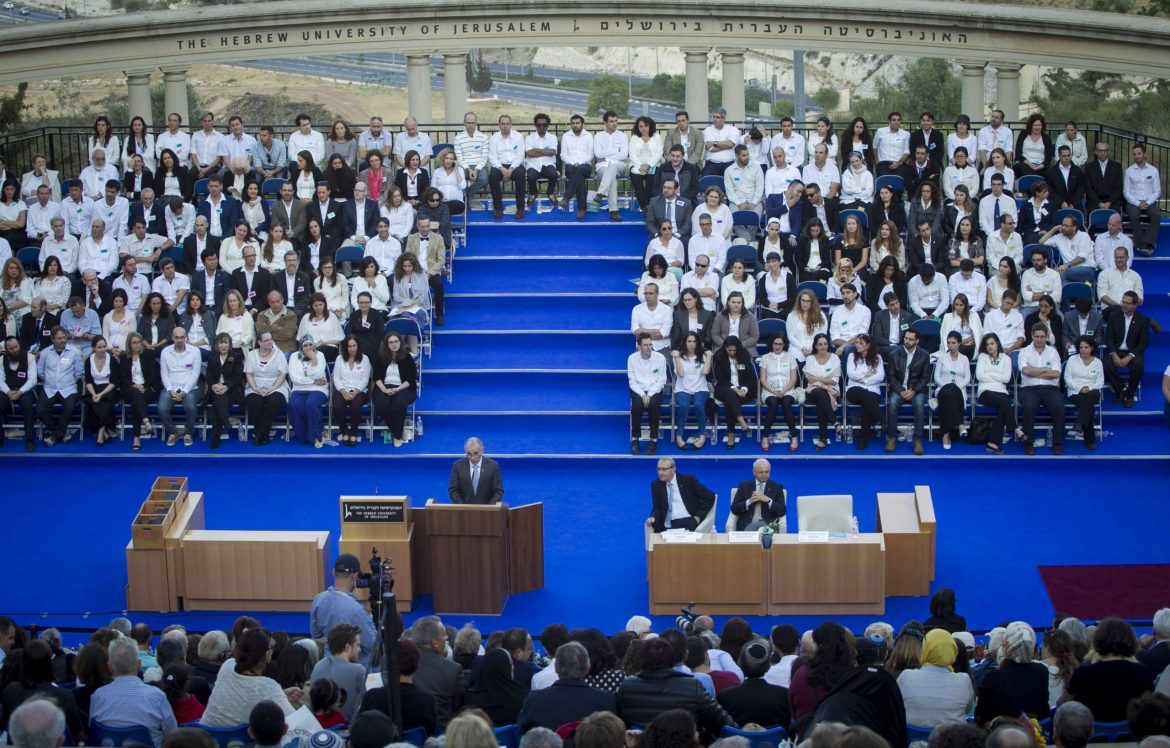 An analysis published by Times Higher Education (THE) has ranked Hebrew University of Jerusalem 91-100 among the top 100 most powerful global university brands. This marks the first time since 2014 that an Israeli university has been included in this coveted list.
The Reputation Rankings 2018 surveyed more than ten thousand leading academics from 137 countries. They were asked to name 15 universities that are the best for research and teaching, based on their own experience.
.
"To be judged among the Top 100 most powerful university brands is a great source of pride for everyone at Hebrew University and for Israel as a whole," shared HU president Asher Cohen. "Success in our field is never an accident," he added, it is "achieved by a relentless pursuit of excellence, creativity and a deep commitment to our enduring values".
The top 10 ranked institutions include Harvard University, MIT-Massachusetts Institute of Technology and Stanford University. Hebrew University is the only Israeli university listed in this year's rankings.
The complete World Reputation Rankings 2018 list is available online at: https://www.timeshighereducation.com/world-university-rankings/2018/reputation-ranking.