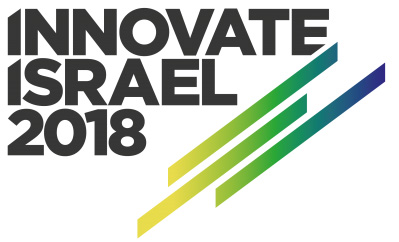 Innovate Israel returns to London on 3 July @ 9:00 am – 2:30 pm £100.00 – £150.00
The BFHU are delighted to be able to announce that Dr Yaron Daniely, CEO of Yissum will be one of the main presenters at Innovate Israel 2018.
Yissum, www.yissum.co.il/ is the technology transfer company of The Hebrew University of Jerusalem. Founded in 1964, it is the 3rd company of its kind ever created, and has a rich tradition of innovation and commercialization. Some of their well-known spin-off companies include Mobileye and Briefcam. Yissum's business partners span the globe and include companies such as Johnson & Johnson, Intel, Google, Boston Scientific, and many more. Since its inception, Yissum has registered 10,000+ patents covering 2,800+ inventions; licensed 900 technologies and produced 130+ spin-off companies.
Innovate Israel highlights the most exciting innovations coming from scale-up nation across AI, Big Data, Cyber Security, Digital Health, Machine Learning and Satellite technology. The Summit is designed to be industry agnostic, exposing attendees to the latest disruptive thinking, enabling you to better position your business in a world of change.
With over 20 leading Israeli thought leaders giving 10 minute talks, there will be NO pitches and NO panels at the event.
To find out more please click here and use the code BFHU to receive a 15% discount when booking your tickets.