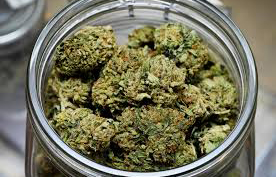 A new cannabinoid research lab called Lumir Lab has been launched on the Hebrew University of Jerusalem campus after the Asana Bio Group, an Israeli holding company that takes part in medical cannabis financing, invested $2.3 million to establish the facility.
The lab will specialize in the research and development of cannabinoids, one of the active ingredients unique to the cannabis plant, and "provide clinical validation and a wide range of solutions for companies operating in the medical cannabis industry," a statement said.
It will be led by Czech analytic chemist Lumír Ondřej Hanuš, a leading cannabinoids researcher known to be the first one to identify and isolate the structure anandamides, endocannabinoids in the human brain.
Asana CEO and Founder Yotam Hod will manage the lab. "The establishment of the laboratory providing validated clinical studies is an important milestone for cannabis in the world. Currently, the vast majority of the products of cannabis available in various markets have no scientific basis for any, which prevents the medical community to support the legitimacy of treatments based on cannabis. We aim to provide tools and solutions that are not there are currently placing on the market of international quality standard for medical cannabis market," Hod said.
The lab's first research and development cooperation is with Gynica, a company that specializes in cannabis solution for women's health. The two will work together on a treatment for endometriosis, the condition when the tissue that makes up the uterine lining (lining of the womb) is also present on other organs in the body. Gynica is led by Israeli OBGYN professor Moshe Hod, the president of European Association of Perinatal Medicine (EAPM) and father Yotam Hod.
Asana will use the intellectual property from the lab for production and commercialization in the European market.
As originally published By NoCamels Team October 15, 2018