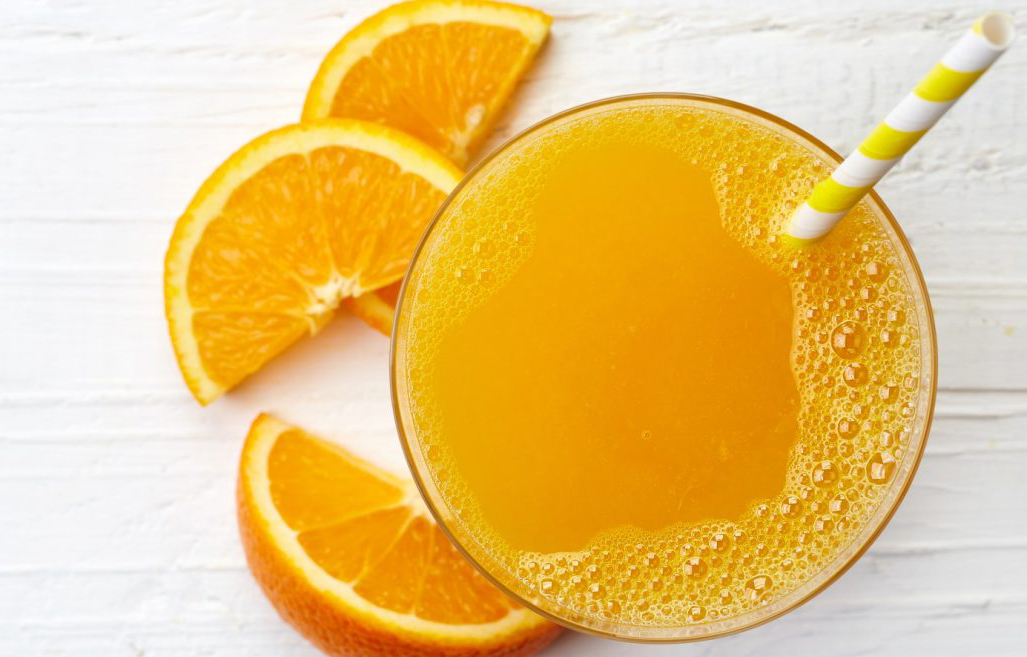 Israeli company Better Juice brings together oranges and high-tech to create a healthier glass of OJ.
Once upon a time, Israel's most famous export was Jaffa oranges. Fast-forward a good few years, and Israel's turned into something much juicier – Start-up Nation. Now, in a delicious twist of innovation, these two opposite ends of the country's claim to fame are coming together to produce a much healthier spin on our all-time favourite.
It's an unfortunate truth that while orange juice is full of vitamins and minerals, it's also packed with sugar – one serving contains almost 1 ounce of the stuff. Plus, the juicing process leaves the juice devoid of the natural fibre found in the whole fruit, so that healthy-feeling glass of OJ isn't actually all that good for us.
This is the problem the Better Juice start-up wanted to solve. The four-person, Ashdod-based enterprise collaborated with the Hebrew University of Jerusalem to develop an innovative technology that reduces the load of simple sugars in 100% orange juice without taking away the all-orangey taste of the drink.
"Fruit juice is well-known for its healthy ingredients, like vitamins, but people reduce their consumption due to its high sugar content, says Eran Blachinsky, Better Juice's founder and CEO.
"Physicians and dieticians recommend taking vitamin pills instead of juice, since they have only the good and not the bad. We at Better Juice have a solution to take out the bad sugar, leaving the good vitamins intact – thus making a Better Juice."
The company's patent-pending enzymatic technology uses natural ingredients to convert simple sugars like fructose, glucose and sucrose into non-digestible fibres and sugars. These, according to Better Juice, have been shown to have a number of health benefits.
"Our innovation is in having a solution to reduce all types of sugar in juices with a cost-effective technology, without altering the other juice ingredients. We use non-GMO micro-organisms with a sustainable technology," Blachinsky explains.
But does it still taste the same?
"One cannot reduce sugars without reducing sweetness," Blachinsky admits. "The bio-converted molecules and the dietary fibres have some sweetness – less than sugar, but still sweet. Therefore, bio-converting all the sugars doesn't eliminate the sweetness, it only reduces it."
Better Juice says that its edge over other attempts to reduce sugar content lies in the fact that the solution involves one simple step in the juice-making process, enabling the product to be competitively marketed.
"Up to now, there were few technologies treating only one type of sugar in a very expensive way, or fermenting the juice and destroying its natural taste," Blachinsky says of the competition.
The company plans on marketing its product to fruit-juice producers and eventually to cafés and restaurants.
"Our goal is to give a solution to any sugary natural product – any fruit, honey, maple syrup and more. There are a few collaborations with big corporations that are 'cooking' now. Hopefully one will succeed."
New heroes
Blachinsky's journey toward Better Juice spanned over a decade. He received his PhD in biology from the Hebrew University in 2006, and since then held various positions in the industry, working on biotechnology products and fruit processing.
Financial support for Better Juice came from The Kitchen Hub, food giant Strauss Group's food-tech incubator.
"The Hub is not just a VC [fund] that gives money to start-ups. It is actually an incubator where there are advisers and lecturers coming to teach us lessons any entrepreneur must have," Blachinsky notes.
"And the uniqueness of the hub is that its portfolio companies are managed by CEOs that are all friends. We help each other; there is no competition between us. We are truly happy for the success of our colleagues, and when possible try to help out."
And it seems that being part of the Start-up Nation has its benefits.
"This perception helps an Israeli company starting its first steps in the world. We are being watched by VCs and global corporations from all over the world," says Blachinsky.
"I think that being the Start-up Nation expands our entrepreneurial abilities as we seek new problems to solve. We are surrounded by people who think out of the box," he adds.
"In the past, heroism in war inspired the young. Now the model for heroism has changed, and the model is a successful entrepreneur."
Now, let's raise a glass of orange juice to that.
As originally published in ISRAEL 21 c UNCOVERING ISRAEL By Naama Barak on December 23, 2018, 2019