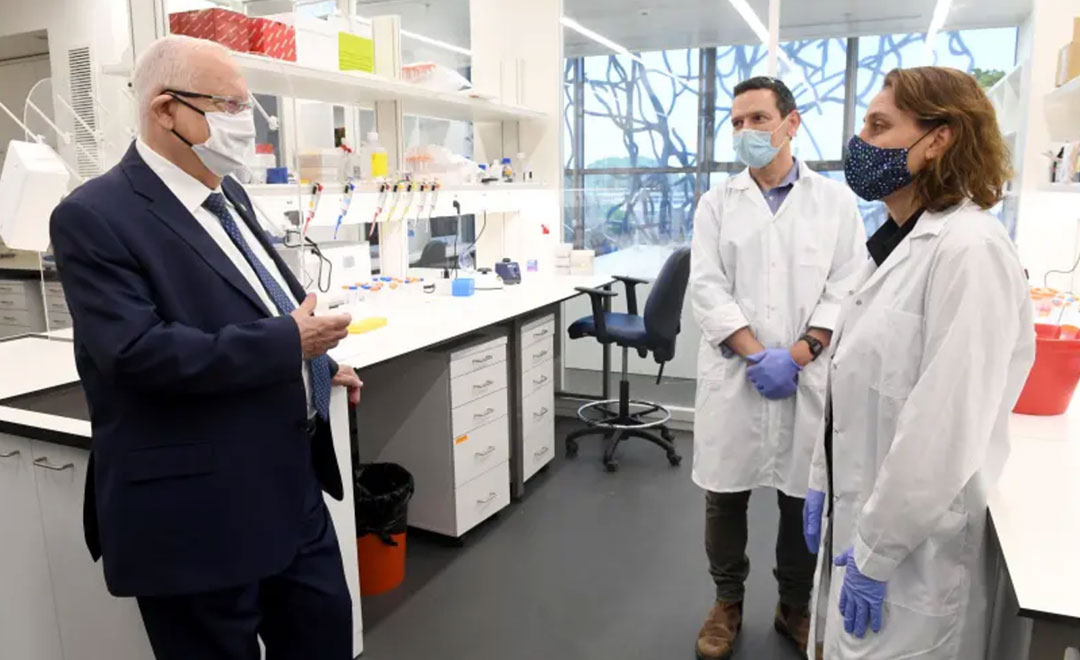 "I say to the government what it certainly already knows: we have the most wonderful people. Bring them together."

President Rivlin
President Reuven "Ruvi" Rivlin visited the Faculty of Brain Sciences' research center at the Hebrew University of Jerusalem on Thursday.
The Hebrew University recently made headway in the fight against coronavirus, creating a more streamlined system for checking and receiving COVID-19 diagnostic tests, using materials abundant in Israel. So far, the collaborative test effort between the Hebrew University and Hadassah Medical Center have allowed the two entities to perform over 100,000 tests to date.
Click here to read the full article or alternatively watch President Rivlin meeting the faculty here (in Hebrew).