Current Approaches for the Treatment to Prevent COVID-19
Event Details
When
Wed 1st Apr 2020 @ 6:00pm - 7:00pm
Featuring Prof. Chezy Barenholz
Department of Biochemistry and Molecular Biology, The Hebrew University of Jerusalem
Prof. Barenholz is the developer of DOXIL a medicine approved for human use in the USA in 1996 and in Europe in 1997. It is extensively used to treat ovarian cancer and breast cancer.
Who Will You See There?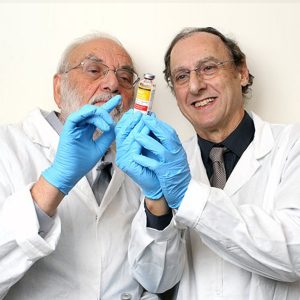 Prof. Chezy Barenholz is a renowned specialist in biochemistry, biophysics, nanotechnology and cancer. His applied research focuses on amphiphile-based drug carriers, especially liposomes, from basic design of the drug carriers through clinical trials and development of FDA-approved drugs.
Current Approaches for the Treatment to Prevent COVID-19
Watch the Webinar Recording
Click Here to Watch