The Soft Power of Listening
Event Details
When
Mon 17th Feb 2020 @ 5:30pm - 9:30pm
Speaker: Avraham (Avi) Kluger
Professor @The Hebrew University, Business School of Business Administration
The goal of the webinar is to provoke participants to reflect on their own listening habits and to consider adopting a personal goal to engage in a continuous process of improving their own listening skills, in all sphere of life. To achieve this goal, I will first share my personal motivation for improving my listening skill, learning how to train managers in listening, and advancing basic research about listening. Following this short introduction, I will present an overview of the knowledge regarding listening, both in practitioners' writing, and in meta-analyses (quantitative summaries) of all the empirical evidence. The empirical evidence includes powerful and positive consequences of listening for objective measures of performance (e.g., sales), and other work relevant outcomes, such as leadership, and job-satisfaction, as well as for personal outcomes such as martial satisfaction, wellbeing (including depression and anxiety), and trust. I conclude by challenging the audience to consider the implications of this webinar for their personal conduct with family members, co-workers and negotiations partners.
Who Will You See There?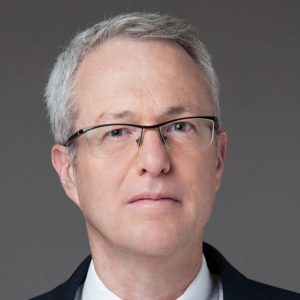 Avraham (Avi) Kluger is a professor of organizational behaviour at the School of Business at Hebrew University of Jerusalem. He has studied the destructive effects of performance feedback for over 20 years. In his ongoing meta-analyses of listening, he has found that good listeners are good performers and are perceived as good leaders. For more on his research, visit his website: http://avikluger.wixsite.com/avi-kluger.